Train tour 2: Ashgabat – Yangikala
Train tours are ideal for travelers looking for a worry-free journey across the vast landscapes of Turkmenistan. These spectacular train rides offer travelers the chance to view destinations from its best vantage point – winding through the towns, cities, and countryside on board an incredible range of trains. And of course, it's not expensive. Our Travel Experts create a…
Overview
Trip Outline
Trip Includes
Trip Excludes
Gallery
Reviews
Booking
FAQ
Train tours
 are ideal for travelers looking for a worry-free journey across the vast landscapes of 
Turkmenistan
. These spectacular train rides offer travelers the chance to view destinations from its best vantage point – winding through the towns, cities, and countryside on board an incredible range of trains. And of course, it's not expensive. Our Travel Experts create a Tailor Made Train Vacation Package just for you.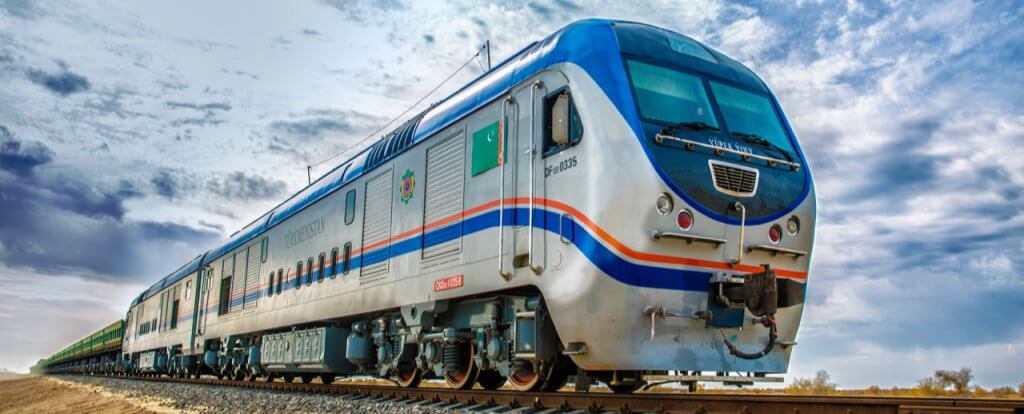 No details found.
Itineraries
Day 1
Time : 7:00 pm
Ashgabat - Turkmenbashi
Transfer to Ashgabat railway station at 19:00. Travel by train to Turkmenbashi.
Day 2
Turkmenbashi - Yangikala - Balkanabat
Arrival in Turkmenbashi at 09:30. Drive to Yangykala Canyons (3h) – Turkmen fantasy, one of the scenic natural objects of Turkmenistan. The word expression "yangy kala" translates from Turkmen as "fire fortress". Indeed, the sheer cliffs of white, yellow, ocher, purple and red colors, fancily carved by winds and rains, are very similar to the stone castles from a fantasy. Explore the Canyons. Drive to Balkanabat railway station (3 h). Travel by train to Ashgabat at 19:00.
Day 3
Ashgabat
Arrival in Ashgabat at 06:00.
Escort English speaking guide service
Transportation throughout the tour
Train ticket
1.5 L water per person per day
Payment for photo and video
Meals: BF, L,D
Tips for guide and driver
Medical insurance
Services not shown in the program