Train tour 1: Ashgabat – Koyten
Train and rail tours are ideal for travelers looking for a worry-free journey across the vast landscapes of Turkmenistan. These spectacular train rides offer travelers the chance to view destinations from its best vantage point – winding through the towns, cities, and countryside on board an incredible range of trains. And of course, it's not expensive. Our…
Overview
Trip Outline
Trip Includes
Trip Excludes
Gallery
Reviews
Booking
FAQ
Train and rail tours
are ideal for travelers looking for a worry-free journey across the vast landscapes of
Turkmenistan
. These spectacular train rides offer travelers the chance to view destinations from its best vantage point - winding through the towns, cities, and countryside on board an incredible range of trains. And of course, it's not expensive. Our Travel Experts create a Tailor Made Train Vacation Package just for you.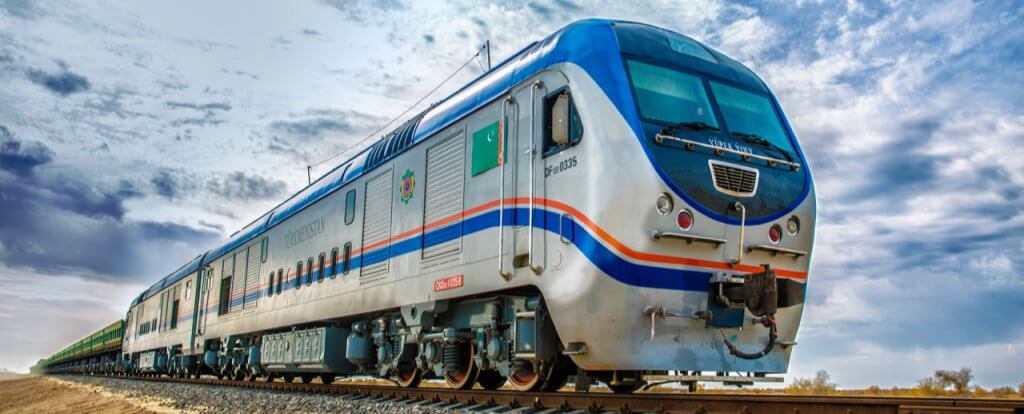 No details found.
Itineraries
Day 1
Time : 2:30 pm
Ashgabat – Amyderya
Transfer to railway station at 14:30 to travel to Amyderya (17h).
Day 2
Amyderya – Koyten
On the way, you will have view of one of the largest river Amyderya and sand dunes. Arrival in Amyderya at 08:35 and drive to the Koytendag valley to visit the Dinosaur Plateau. The formation process of Dinosaur Plateau is described as follows: about 145-150 million years ago, at the end of the Jurassic period, there existed a shallow lagoon bottom – one of the habitats of huge dinosaurs. Drive to "Kyrk Gyz" Cave. Kyrk Gyz Cave means "Forty Girls' Cave", a name that refers to a local legend of forty girls who once retreated there, in order to avoid rape and murder by bandits. Drive to Umberdere waterfall. Overnight at Koytendag rest center.
Day 3
Koyten
Morning to Amyderya. On the way, we visit Kaynar-Baba Lake. Transfer to railway station at 14:30.
Day 4
Ashgabat
Arrival in Ashgabat at 09:00.
Accommodation in room :
Koytendag rest center – 1 night
Escort English speaking guide service
Transportation throughout the tour
1.5 L water per person per day
Payment for photo and video
Meals: BF,L,D
Tips for guide and driver
Medical insurance
Services not shown in the program
Travel tax: 2 usd per person per night