Train tour 3: Ashgabat – Serhetabat
Train tours are ideal for travelers looking for a worry-free journey across the vast landscapes of Turkmenistan. These spectacular train rides offer travelers the chance to view destinations from its best vantage point – winding through the towns, cities, and countryside on board an incredible range of trains. And of course, it's not expensive. Our Travel Experts create a…
Overview
Trip Outline
Trip Includes
Trip Excludes
Gallery
Reviews
Booking
FAQ
Train tours
 are ideal for travelers looking for a worry-free journey across the vast landscapes of 
Turkmenistan
. These spectacular train rides offer travelers the chance to view destinations from its best vantage point – winding through the towns, cities, and countryside on board an incredible range of trains. And of course, it's not expensive. Our Travel Experts create a Tailor Made Train Vacation Package just for you.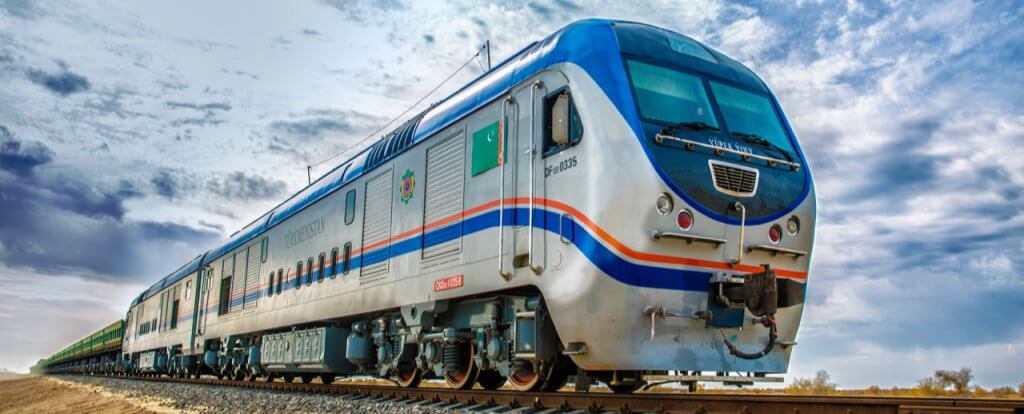 No details found.
Itineraries
Day 1
Time : 4:00 pm
Ashgabat – Tagtabazar
Transfer to railway station at 16:00 to travel to Tagtabazar (14h).
Day 2
Tagtabazar
Arrival in Tagtabazar at 07:10.
The place is fascinating, with more than 40 visitable rooms, on two levels. Close to the entrance, the custodian will lift a metal plate from the floor to reveal a steep staircase descending to further, lower, levels, which are in too unsafe a state to be visited. From the entrance, a central barrel-vaulted passage, sloping gently upwards, heads into the hill for some 37m.
Short visit of Duldul stable.
Drive to South direction to Serhetabat 90km on the way view beautiful landscape of the country. Lunch at the town and city tour visiting the big Cross erected by the Tsarist soldiers after the battle with British army who came from Afghanistan side in 1885, and there the Russians made the border line.
Overnight at homestay.
Day 3
Serhetabat - Ashgabat
Morning transfer to railway station at 13:30. Travel by train to Ashgabat.
Day 4
Ashgabat
Arrival in Ashgabat at 08:20.
Accommodation in room :
Homestay – 1 night
Escort English speaking guide service
Transportation throughout the tour
1.5 L water per person per day
Payment for photo and video
Meals: BF,L,D
Tips for guide and driver
Medical insurance
Services not shown in the program
Travel tax: 2 usd per person per night