Novruz Holiday in Turkmenistan – 2020
Tour operates: March No. of days: 5 nights 6 days Destinations: Ashgabat – Gas Crater – Gokdepe – Turkmen Yayla Transport: Private air conditioned transport Accommodations: Grand Turkmen hotel Guides: Fully escorted by our English speaking guides in each country Tour starting point: Ashgabat Ends: Ashgabat Day 1 (17.03.2020): Arrival to Ashgabat city Meet tourists at Ashgabat International airport. Transfer and accommodation…
Overview
Trip Outline
Trip Includes
Trip Excludes
Gallery
Reviews
Booking
FAQ
Tour operates:
 March
No. of days:
 5 nights 6 days
Destinations: 
Ashgabat – Gas Crater – Gokdepe - Turkmen Yayla
Transport:
 Private air conditioned transport
Accommodations:
 Grand Turkmen hotel
Guides:
 Fully escorted by our English speaking guides in each country
Tour starting point: 
Ashgabat
Ends: 
Ashgabat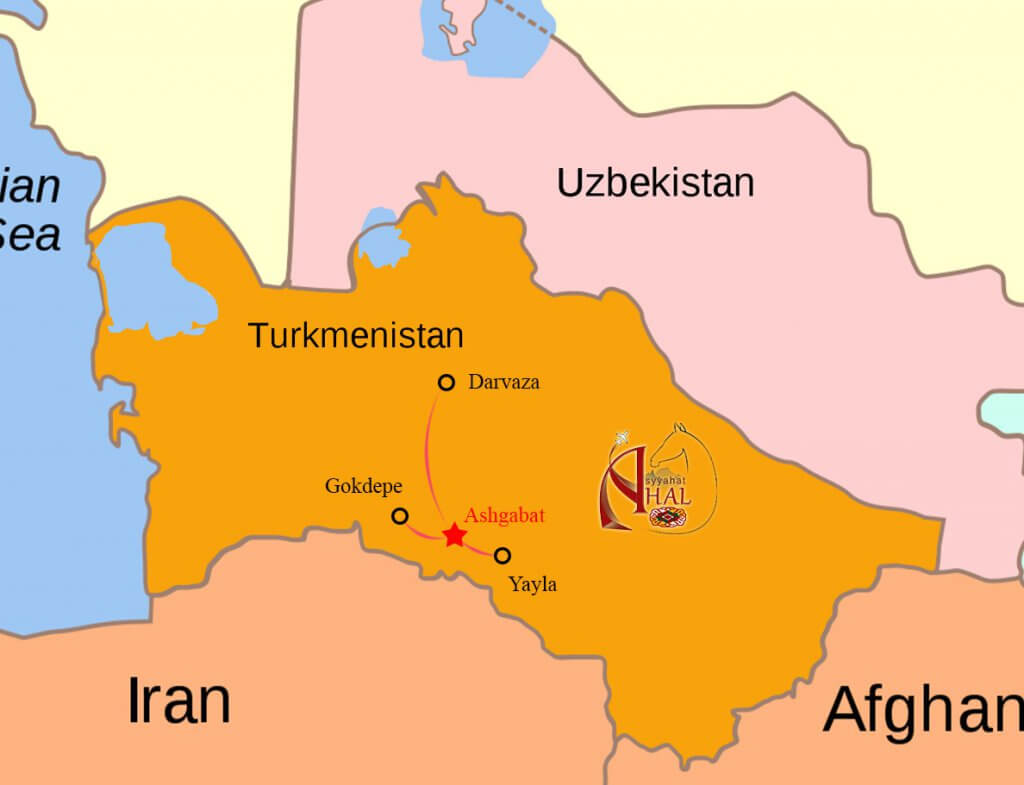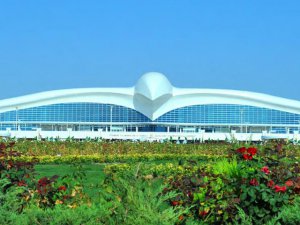 Day 1 (17.03.2020): Arrival to Ashgabat city
Meet tourists at Ashgabat International airport. Transfer and accommodation at Grand Turkmen hotel. Free time. Overnight at the hotel.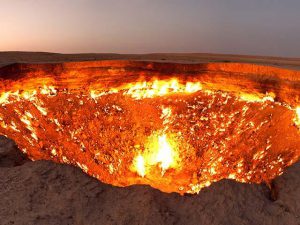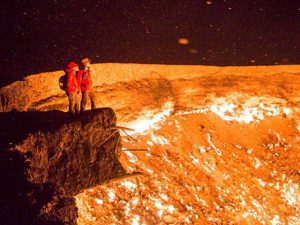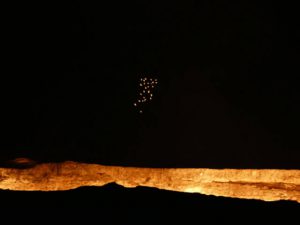 Day 2 (18.03.2020):Ashgabat – Darwaza
BF at hotel. Drive to
visit "Altyn Asyr" Oriental Bazar
- Jygyldyk located in 20km to the north of Ashgabat. It is one of the largest open bazaars in the world filled with colourful rugs, jewellery, carpets, silk and national Turkmen costumes and animals in other part. Afternoon drive to Darwaza burning
Gas Crater
(268km) dubbed by locals as "The Door to Hell". The Darwaza area is rich in natural gas. While drilling in 1971, Soviet geologists tapped into a cavern filled with natural gas. The ground beneath the drilling rig collapsed, leaving a large hole with a diameter of 70 meters. To avoid poisonous gas discharge, it was decided the best solution was to burn it off. Geologists had hoped the fire would use all the fuel in a matter of days, but the gas is still burning today. En-route we cross Karakum desert, will make a stop in
small desert village Erbent.
In the evening watch the spectacular and fascinating view of the gas crater.
BBQ dinner at Gas Crater.
Overnight in camp.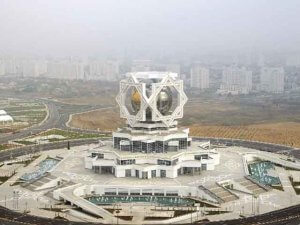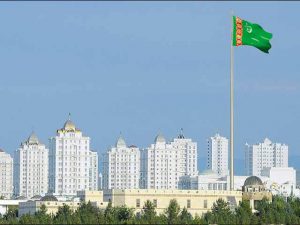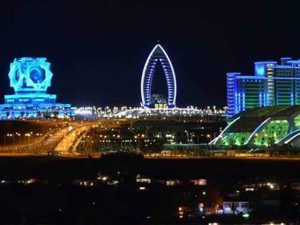 Day 3 (19.03.2020):Darwaza – Ashgabat
Picnic style breakfast. Drive back to
Ashgabat
. Transfer to the hotel. Then you will see Presidential Palace, Ruhyyet Palace, Wedding Palace, modern "Yildyz" Hotel, Ferries Wheel, Constitution Monument, Arch of Neutrality, Monument and park of Independence, Ertogrul Gazy Mosque, Ashgabat 2017 Sports and Housing facilities, and other beauty sites of Ashgabat. Overnight at Grand Turkmen Hotel.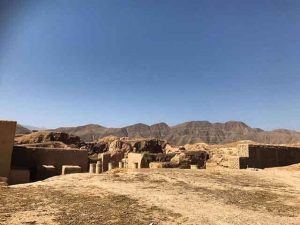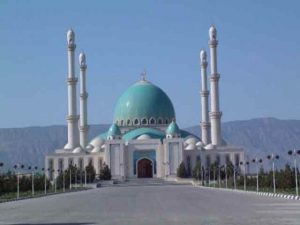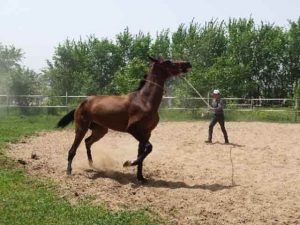 Day 4 (20.03.2020):Ashgabat - Gokdepe – Ashgabat
BF at hotel. In the morning drive to visit
Nissa
fortress -the Sanctuary of Parthian Kings. UNESCO declared fortress a World Heritage Site in 2007. Nissa described as one of the first capitals of the Parthians. It was founded by Arsaces I (reigned c. 250 BC – 211BC), and reputedly the royal necropolis of the Parthian Kings, although it has neither been established that the fortress at Nissa was a royal residence or a mausoleum. Then drive to Gokdepe fortress that was attacked in December 1880 by Russian Empire Army. The siege of Gokdepe lasted 23 days, after which the city was taken by storm. Visit
Geokdepe Mosque (Saparmyrat Hajy)
that was built in 1995 to commemorate the defeat and is noted for its mint-turquoise blue colored roof and white marble structure. Later drive to visit
Horse Farm
to see a national proud of Turkmen people - Akhalteke horses, the nicest horses in the world. 5000 years ago, Turkmens begin breed Akhalteke horses. The World's unique breed was never mixed with other breeds. Such illustrious Emperors like Alexander the Great, Darius I desired to own Ahalteke horses. There are over 35 beautiful horses in the farm. Per superstition, every sick person who touches an Ahalteke horse will get well soon. Drive to visit
Turkmenbashy Ruhy Mosque/mausoleum
in Kipchak (the largest mosque in Central Asia). Overnight at Grand Turkmen Hotel.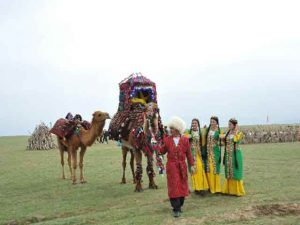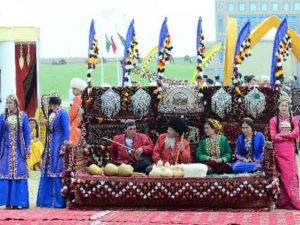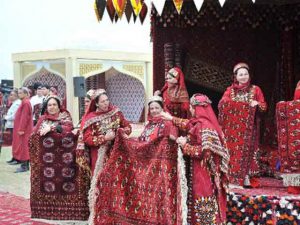 Day 5 (21.03.2020):Ashgabat – Yayla – Ashgabat
BF at hotel.  Drive to
Turkmen Yayla – participation in Nowruz Bayram Celebration
.
Visit folk show of five regions: Balkan, Ahal, Mary, Lebap and Dashoguz. Ancient traditions of celling carpets, jewelry and clothes. Show of the woven of carpets, processing of wool. Cooking of traditional meals, visit of national wrestling. Then drive back to Ashgabat city. Overnight at Grand Turkmen hotel.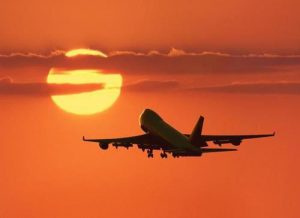 Day 6 (22.03.2020): Departure
Transfer to Ashgabat International airport.
Letter of invitation
Registration in Ashgabat city
Accommodation in TWIN/DBL room:
Grand Turkmen hotel 4*BB – 4 nights
Tent Stay in Darwaza – 1 night
Transportation throughout the tour
English speaking guide service
Entrance tickets to Nissa fortress, horse farm
Meals: BF at hotels, BBQ dinner and BF at Darwaza
1,5 L water per person per day
International flights
Cost of Turkmen visa & border fees
Early check in at hotels
Payment for photo and video
Tips for guide and driver
Medical insurance
Meals: L, D
Services not shown in the program
Travel tax: 2 usd per person per night (You should pay cash at hotels)